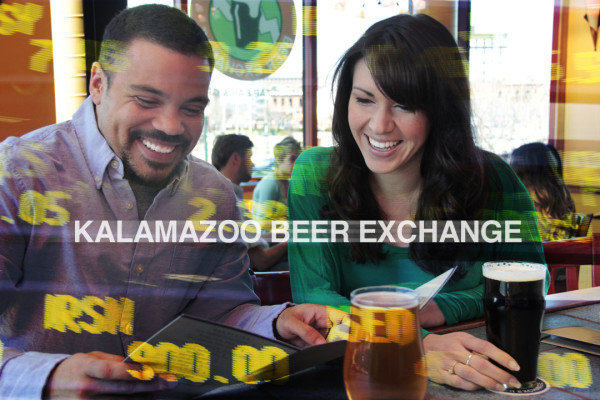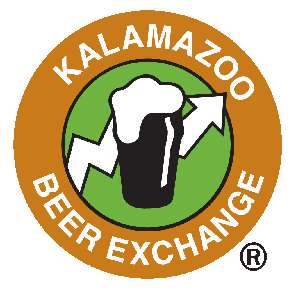 MULTI-TAP
BAR & GRILL
From around the world and just down the street, The Kalamazoo Beer Exchange is populated with 28 incredible draught beers at unbelievable prices. Up-to-the-minute popularity determines pricing for each brew and in the most exciting moments, a Market Crash plunges prices lower than you ever thought possible!



STROH'S
brew detroit | detroit, mi
bohemian- style pilsner | 4.60% abv | 16oz nonic
BERLINER SCHEISSE
freigeist bierkultur | stolberg, de
sour/wild ale | 7.10% abv | 13.5oz tulip
CHERRY VANILLA
bee well meadery | bellaire, mi
mead | 6.90% abv | 5oz flute
APPLE BLONDE
cellar brewing company | sparta, mi
blonde ale | 5.40% abv | 16oz nonic
FRESH SQUEEZED IPA
deschutes brewing company | bend, or
ipa | 6.40% abv | 13.5oz tulip
SEA MONSTER
ballast point brewing company | san diego, ca
imperial stout | 10.00% abv | 10oz snifter
CUCURBITOPHOBIA!
jolly pumpkin artisan ales | dexter, mi
saison/farmhouse ale | 6.10% abv | 13.5oz tulip
TOTALLY ROASTED
vander mill | spring lake, mi
cider | 7.00% abv | 16oz nonic
ALESMITH IPA
alesmith brewing company | san diego, ca
ipa | 7.25% abv | 13.5oz tulip
PAN GALACTIC GARGLE BLASTER
shorts brewing company | bellaire, mi
imperial ipa | 10.20%abv | 10oz snifter
DOUBLE CHOCOLATE STOUT
rogue ales | newport, or
imperial stout | 9.00% abv | 10oz snifter
NIGHT TRIPPER
new holland brewing company | new holland, mi
imperial stout | 11.50% abv | 10oz snifter
IMPERIAL PUMPKIN SMASH
crown valley brewing | st. genevieve, mo
imperial stout | 10.60% abv | 10oz snifter
DRIPA
kuhnhenn brewing comapny | warren, mi
double rice ipa | 9.50% abv | 10oz snifter
MORE FUN THAN A BARREL OF NORM'S
griffin claw brewing company | birmingham, mi
american ipa | 7.20% abv | 10oz snifter
WHOLE HOG PUMPKIN ALE
stevens point brewery |   stevens point, wi
pumpkin ale | 7.40% abv | 16oz nonic
BROTHER THELONIOUS
north coast brewing company | fort bragg, ca
belgian style dark ale | 9.40% abv | 13.5oz tulip
VERTICAL EPIC 02.02.02
stone brewing | escondido, ca
belgian strong ale | 7.50% abv | 13.5oz tulip
SCOTTY KARATE
dark horse brewing co. | marshall, mi
scotch ale | 9.75% abv | 16oz nonic
CHOCOLADE KOFFIE STOUT
odd side ales | grand haven, mi
stout | 6.00% abv | 16oz nonic
COCONUT PORTER
paw paw brewing | paw paw, mi
porter | 5.60% abv | 16oz nonic
BREAKFAST STOUT
founders brewing company | grand rapids, mi
imperial coffee stout | 8.30% abv | 10oz snifter
MILLER HIGH LIFE
miller brewing company | milwaukee, wi
pale lager | 4.60% abv | 16oz pint
BIG BAD BAPTIST
epic brewing company | salt lake city, ut
imperial stout | 12.70% abv | 10oz snifter
EXPEDITION STOUT
bells brewery | galesburg, mi
imperial stout | 10.50% abv | 10oz snifter
RACER 5
bear republic brewing co. | sonoma country, ca
american ipa | 7.50% abv | 13.5oz tulip
UNFINISHED BUSINESS
perrin brewing company | comstock park, mi
imperial stout | 13.10% abv | 10oz snifter
FESTINA PECHE
dogfish head brewery | milton, de
berliner weisse | 4.50% abv | 13.5oz tulip